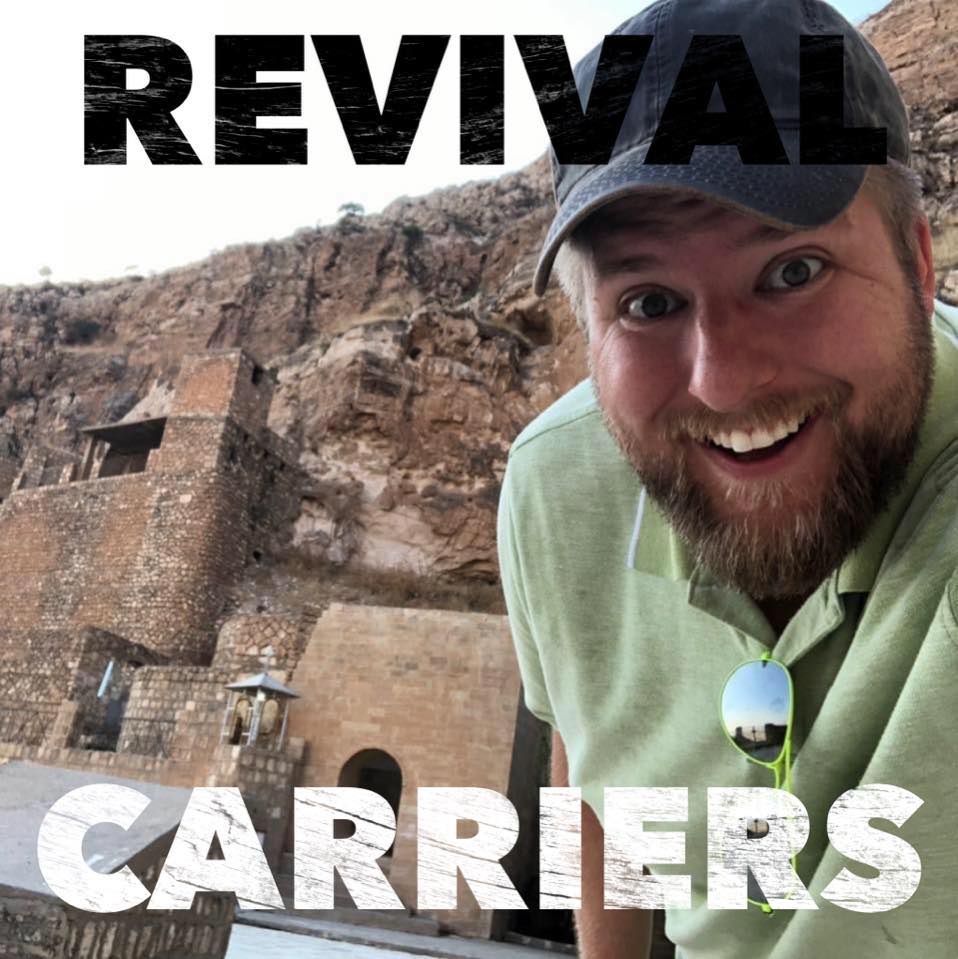 Alan Crookham is a missionary, revivalist, conference speaker, husband, father, and above all, friend of Jesus.
He has been a missionary for twenty years, traveling around the world, preaching the Gospel, and meeting revival carriers everywhere. One of his passions has always been hearing testimonies from the people of God, about the Kingdom of God. He believes strongly in Revelation 12:11, "And they overcame him by the blood of the Lamb and by the word of their testimony, and they did not love their lives to the death." Testimonies have power.
Revival Carriers is focused on equipping the church for revival. Aside from the Revival Carriers Podcast and his missions engagements with Found Ministries, Alan frequently speaks at churches, conferences, small groups, podcasts, and more. Revival Carriers hosts, often in partnership with other ministries, churches, and groups, the one to three day Threads of Revival conferences and retreats, and there are more on the way.
www.revivalcarriers.com
Alan is also the Executive Director for an international missions organization called Found Ministries. Found ministers in nations like Panama, Iraq, Thailand, Colombia, and other nations. They preach the Gospel, provide food for refugees, clean water, school materials, and more. They also provide missionary training based out of DuBois, PA through the Missions Core Course.
As a full-time missionary, Alan and his family are financially sustained by donations and purchases from individuals like yourself.